November 23, 2022
Posted by:

Planet Goa Team

Category:

IFFI 2022
Success of films is a learning experience like the many failures and setbacks that shaped my journey: Director Mrighdeep Singh Lamba
"Success to me means waking up every morning and doing what I love, and what I always wanted to do.", said Varun Sharma, the widely-loved actor from the Fukrey franchise. He was addressing the audience at the "In-Conversation" session at IFFI 53 titled "How to Carve Your Niche" in Goa today along with the director of the Fukrey series, Mrigdeep Singh Lamba
Varun Sharma said though he would love to explore other genres (like thriller & grey-shade characters), comedy is something he loves doing and is grateful for the love people have showered on his characters in various movies. He added that perhaps his niche i.e. comedy gives him the satisfaction of bringing smiles to people's faces, making them laugh which is what keeps him going.
Talking about the career as an actor Varun Sharma opined "actors do not think about creating niche initially – it is learnt during the journey, while enacting various roles or even in other tasks like casting which I did for a long time".
Recalling his journey, Varun recalled how he wanted to become an actor after watching Baazigar and how things came full circle for him in Dilwale. He also gave snippets on his upcoming projects like Cirkus which is due for release around Christmas 2022.
Speaking about his films Mrigdeep Singh Lamba said he does not go overboard celebrating success of his films, neither does he indulge in any rat race – rather he takes it as another learning experience like the many failures and setbacks that shaped his journey.
Director Mrigdeep Lamba mentioned that while he had initially ventured into horror films inspired by Ram Gopal Verma's works, somewhere along the journey one script gave him the confidence that it fits best with his kind of storytelling. He acknowledged that comedy is a very tough genre, with subjective notions of humour, importance of timing and tonality and fears how it will be received by people. However, these are the variables that allow specific directors to imprint their styles in movies – he mentioned movies of Priyadarshan, Anees Bazmee, David Dhawan with distinct styles who gave superhit movies in the past 2-3 decades.
Given the popularity of the Fukrey movies, the discussion and Q&A with audience expectedly centred around the process, reception & characterisations therein. Both Varun and Mrigdeep admitted that the characters were inspired from ordinary folk in neighborhoods of Delhi. They expressed gratitude that people love characters, and relate so much to them – this is what they have to factor in while writing sequels, how the audience will expect the characters to behave and fitting in comedy within such parameters is what they have to navigate.
Varun Sharma, apart from his roles in Dilwale, Chhichhore is most widely recognised as the boy-next-door character with superpowers in the Fukrey franchise – whose 3rd film is expected in 2023 as the franchise completes a decade. Director Mrigdeep Singh Lamba has also worked as Assistant Director in movies like Don (by Farhan Akhtar) and Yuvvraaj (by Subhash Ghai) before embarking on the Fukrey saga in comedy.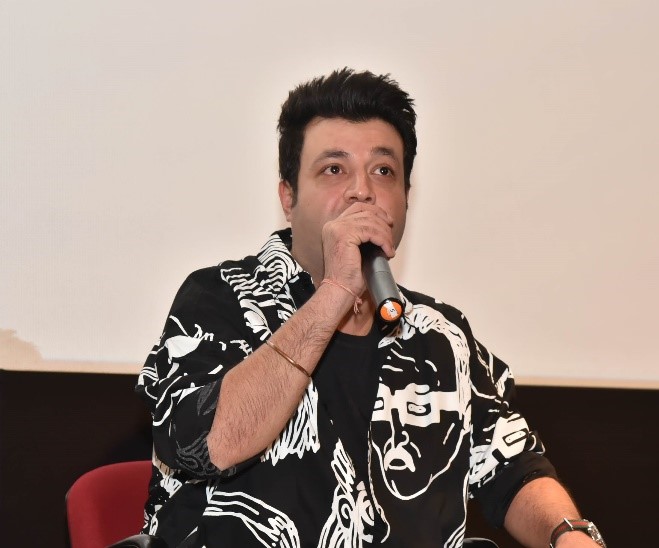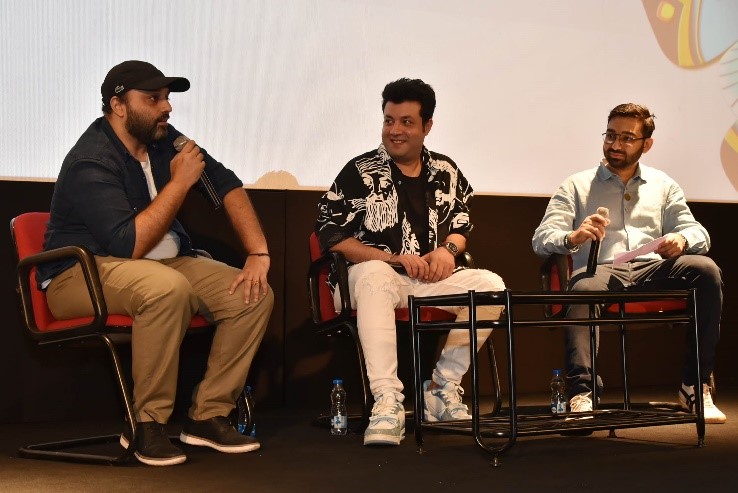 The Masterclasses and In-Conversation sessions at IFFI 53 are being organised jointly by Satyajit Ray Film and Television Institute (SRFTI), NFDC, Film and Television Institute of India (FTII) and ESG. A total of 23 sessions comprising masterclasses and in-conversations are being conducted this year to encourage the students and enthusiasts of cinema in every aspect of filmmaking.