November 23, 2021
Posted by:

Planet Goa Team

Category:

Trending In Goa
The film is a fictional take on real story

I want my film to inspire people to ask fundamental existential question on filmmaking
"I want this film to inspire people to tell their story, not to be bugged down by money or anything. 'Eight Down Toofaan Mail' is not a film made with money, but with passion", said Director Akriti Singh while addressing a Press Conference on the sidelines of the 52nd International Film Festival of India, Goa today.
Akriti said that now everyone has a mobile phone and all of us shoot ourselves, every second we show a story to our near and dear. The style of filmmaking is going to change in the coming future. "I want my film to let people ask questions on the changing style of art and nitty-gritty of new age filmmaking", she flagged.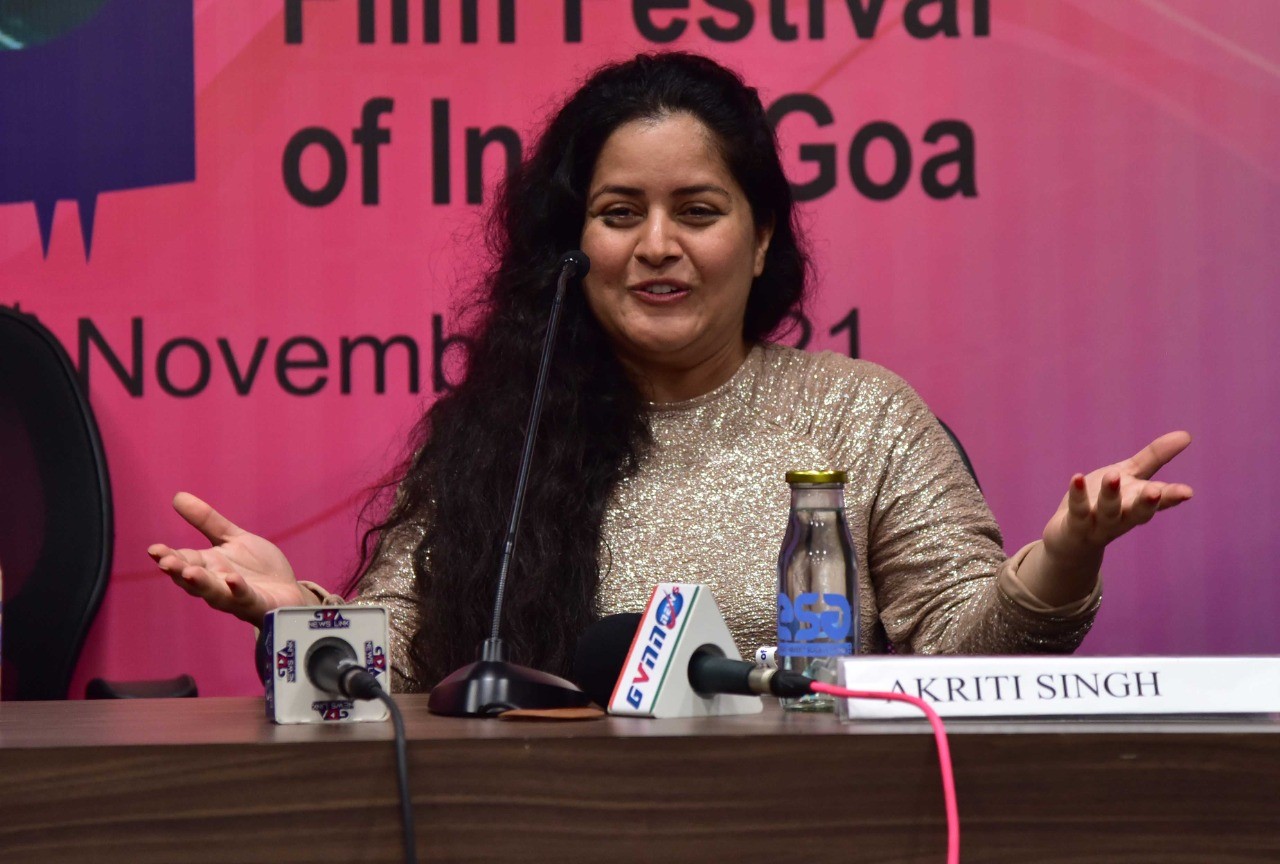 Narrating the plot of her directional debut, Akriti said, "A woman who claims to be the queen of Awadh landed in New Delhi in 1974 and wanted to meet Prime Minister Indira Gandhi to ask her property back. "The film is a fictional take on this real story. I have taken a seed of the real incident and gave it a fictional touch. I tried to tell more rather than just documenting the story", she added.
"We are a bunch of friends doing theatre. We got together and wanted to tell this crazy story of a woman. Somebody from us was a cinematographer, somebody an actor; this is the first chance for many of us", she said.
While responding to a query, she told that the joy of being on stage or facing the camera crosses all hardships. "Genius of any field inspires me. That keeps me going", she revealed the secret of her success.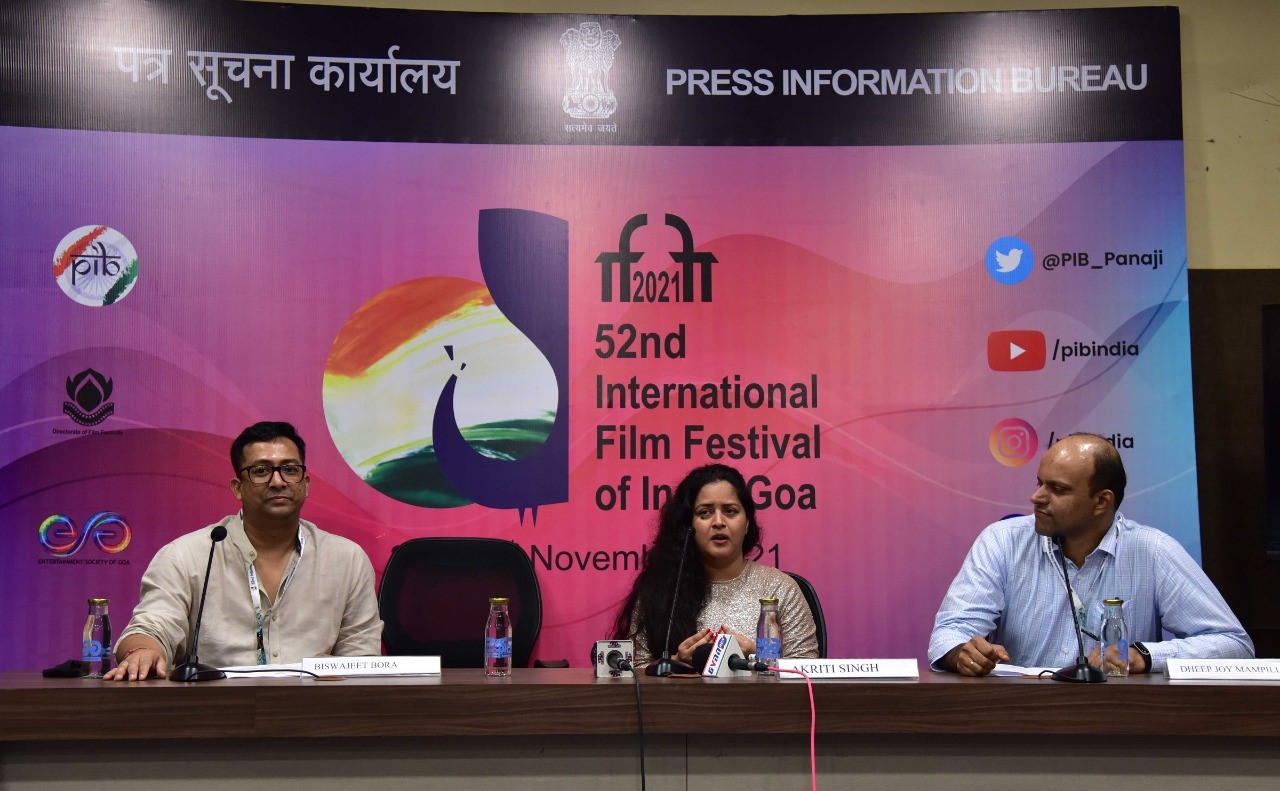 Talking about IFFI, she said, "I am very overwhelmed being at IFFI, which is a wonderful platform. This is the first time I sat with the audience and watched my movie live. I was literally crying during the screening."
The producer of the film Shaurya Aggarwal and actor Surya Rao were also present at this conference.
About the Film
EIGHT DOWN TOOFAAN MAIL (Indian Panorama Feature Films)
Director: Akriti Singh
Producer: Shaurya Aggarwal
Screenplay: Akriti Singh
DOP: Shaurya Aggarwal
Editor: Akriti Singh
Cast: Akriti Singh, Surya Rao, Arshad Mumtaz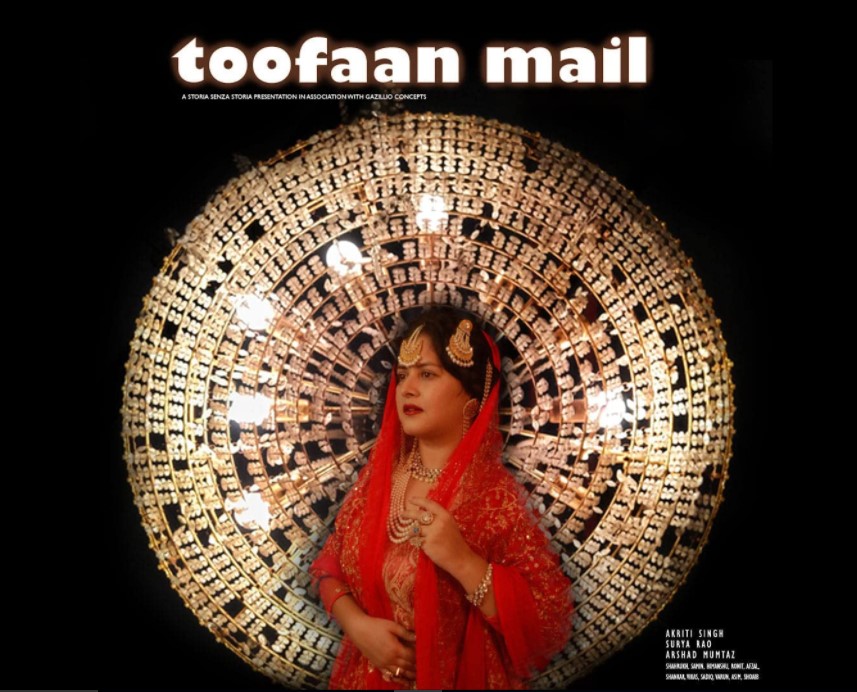 Director's Bio:
Akriti Singh is an actor, director, writer, poet and owner of a theatre company. After a brief stint in Television, she found her true calling in theatre. Eight Down Toofaan Mail is Akriti Singh's Directional Debut.
Producer Bio: Shaurya Agarwal is an IT professional with a passion for cinema and photography. He has co-written and cinematographed his debut production 'Eight Down Toofaan Mail'.
SYNOPSIS:
A woman landed at the New Delhi Railway station in 1974 and claimed she was the Queen of Awadh. She asked to meet Prime Minister Indira Gandhi. She was the living answer to the question, 'How do you become a Queen?' This film is an almost-heist based on believe-it-or-not true events from the 1970s at the New Delhi Railway Station with Nawabs from Awadh, reporters from BBC, the station master, a rickshaw puller, and a queen.