November 23, 2021
Posted by:

Planet Goa Team

Category:

Trending In Goa
…the journey of a forgotten Argentinian actress in search of an aspirational future
She realizes what she used to be and what she is now, and sets out on an extraordinary journey that changes her life: Director Simon Franco
She shared a memorable past with the director who launched her into the world of cinema. Upon the serendipitous discovery that her mentor of yore who made her famous is filming his last film in Paraguay, the now-forgotten Argentinian actress Charlotte sets out on an extraordinary journey in search of something more than just obtaining the opportunity to play the leading role which she believes rightfully belongs to her. She ventures in search of a present and a future, an exploration she is certain would change her life, in ways more than providing her with a tonic to revive her dwindling career.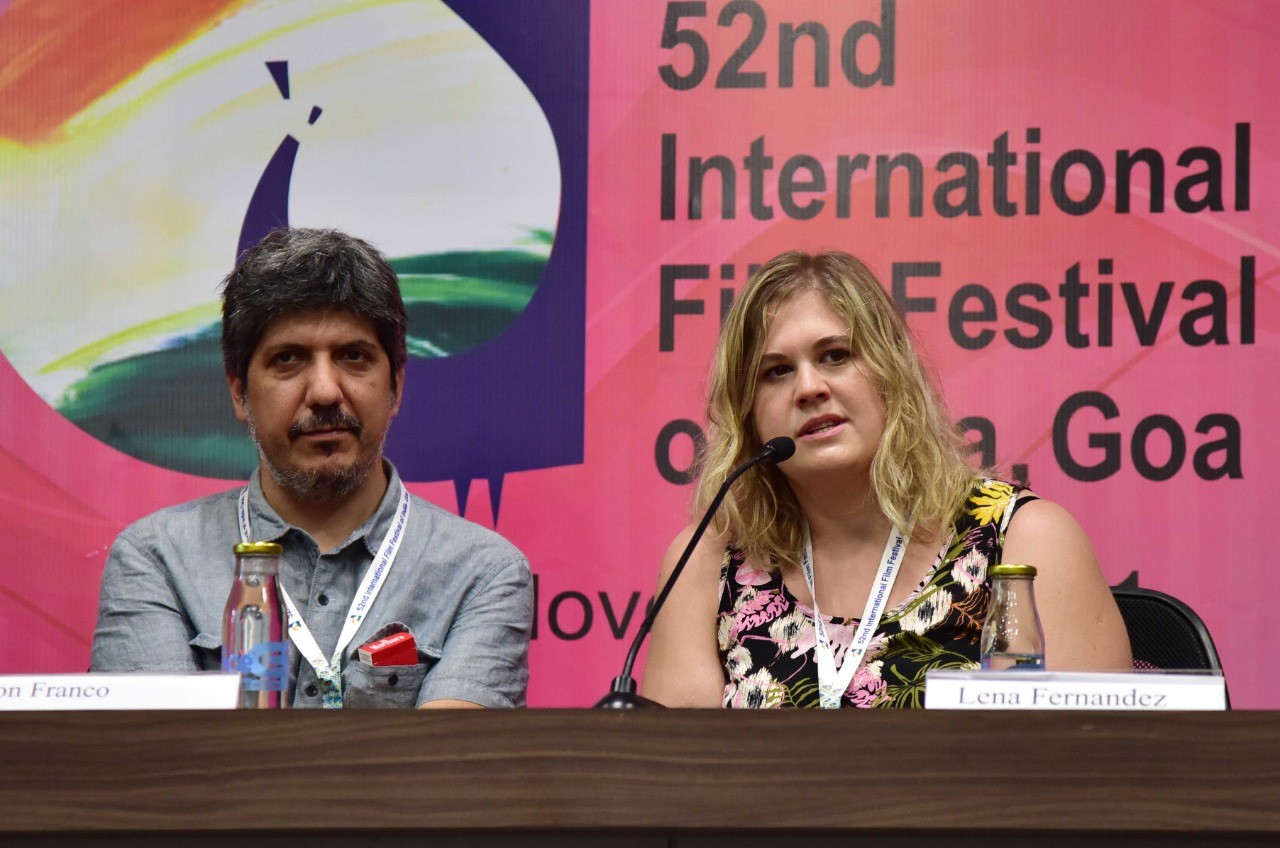 Watch Charlotte, an eponymous Spanish film being presented under the International Competition section of the 52nd edition of the International Film Festival of India, to experience this quixotic journey of an yesteryear actress to weave her past with the present in the quest to craft a future of her dreams. The surreal role of Charlotte is played by Angela Molina, the grande dame of Spanish cinema.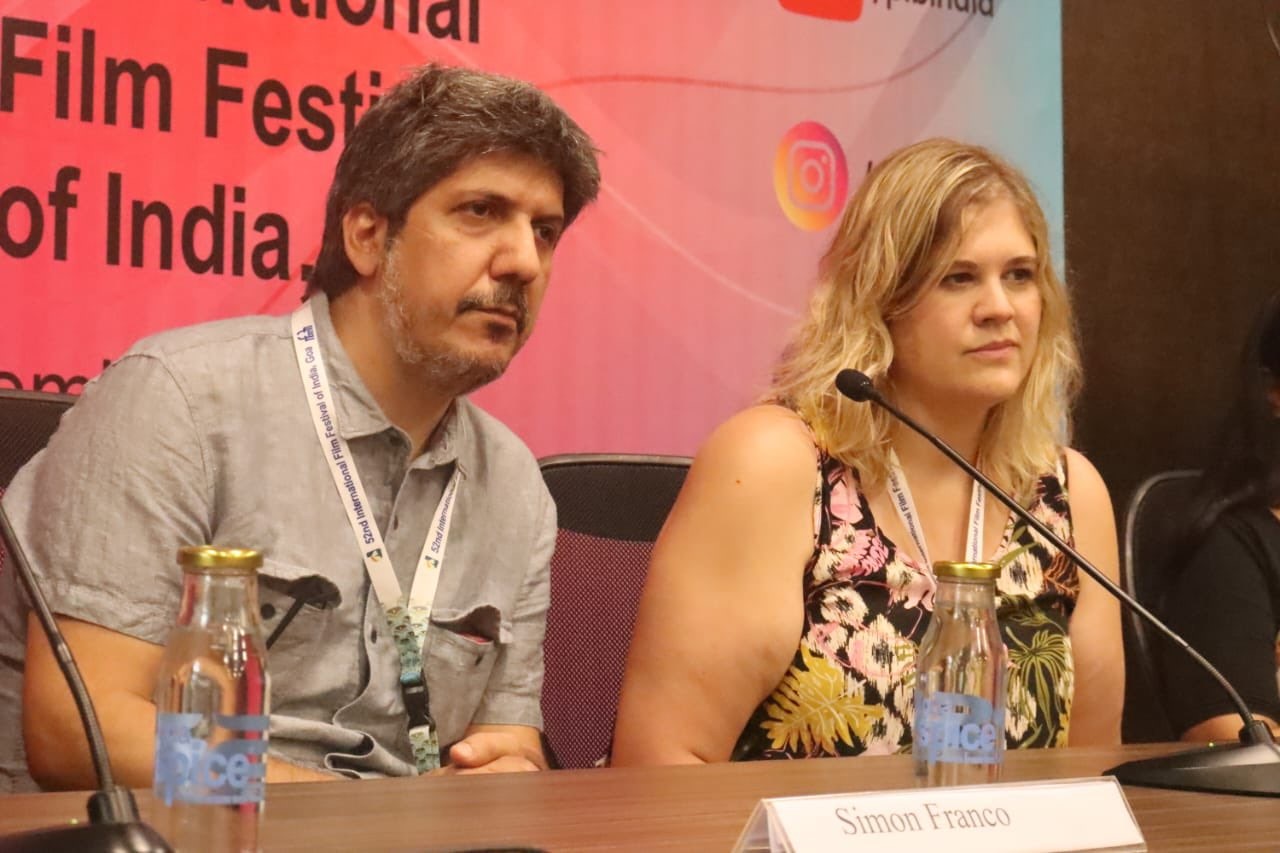 Charlotte's Director Simon Franco addressed the media at a press conference held at IFFI in Goa today, November 22, 2021, where he threw light on the journey of the lead character, which takes her to unusual places and circumstances. "At one point of time in her life, Charlotte realises what she used to be and what she is now. Her journey starts from that point itself, a journey which was mostly inward rather than external."
The film's producer Lena Fernandez too joined the Director in sharing their IFFI experience with the festival delegates.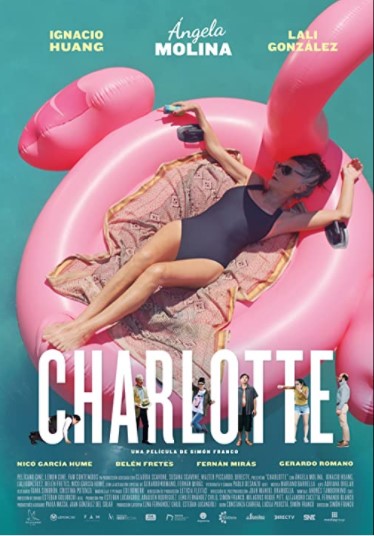 Can the movie be termed as a road movie? Answering this, the director said: "Yes, the film meticulously portrays various elements of the road journey. However, it can't be called a classical road movie, it is a personal one."
The film brings out the cultures and lifestyles of people of different ethnicities, especially from Taiwan. Speaking about the role of this diversity, Ms. Lena said: "Paraguay has a large population of people from Taiwan. Moreover, Paraguay is a country which recognises Taiwanese people." In addition, "we wanted to give an international flavour to the movie," she added.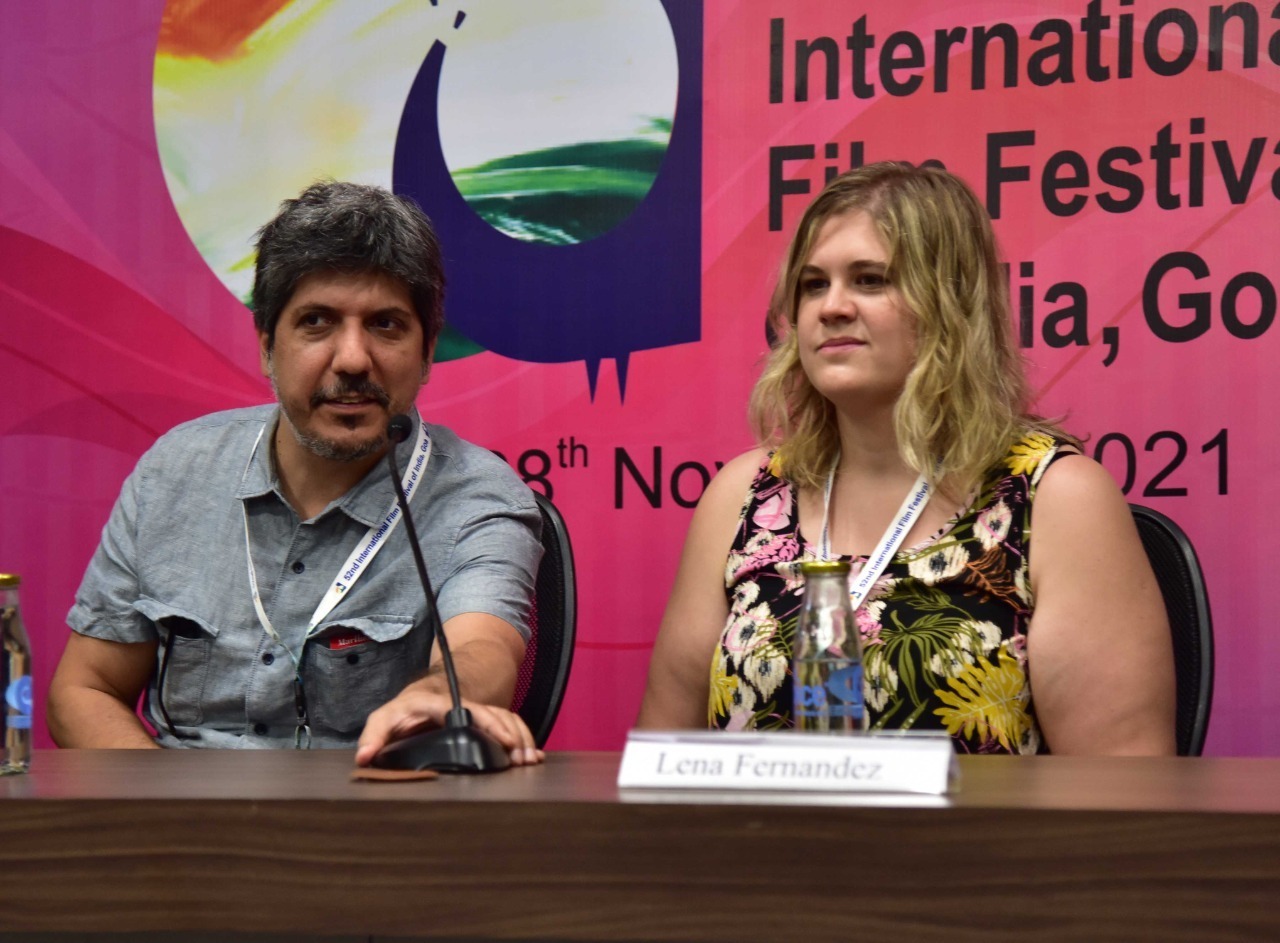 The movie is co written by Simon along with Constanza Cabrera, Lucila Podestá.
The director and producer, both hailing from Argentina, are currently residing in Paraguay. They shared their excitement at being in IFFI as part of their maiden visit to the host country. "It feels great to be here, we are having fun. The movie has been screened in a packed theatre at IFFI and people came asking us some very interesting questions. We felt honoured."
The film is competing for the Golden Peacock Award for the best film at IFFI, along with 14 other films.
Simón Franco (b. 1979, Argentina) studied Direction at Universidad del Cine (FUC) and specialized in Script Writing under the expert tutelage of José Martínez Suárez. As a screenwriter for the feature film Guaraní (2016), he won the Best Screenplay award at FIC in Gramado. He has also directed Not So Modern Times (2011).
Watch the press conference here: https://youtu.be/FwFMefVuewU